A Home of Natural Horsemanship
Who We Are
Dark Horse Horsemanship is a family-friendly facility that focuses on Natural Horsemanship and foundation training. We seek to help people explore their potential through the art of horsemanship, and to provide a non-judgmental environment where they can learn, grow, reach attainable goals, and prove themselves. As a full-service facility, we offer lessons, workshops, training, boarding, and much more. Give us a call or keep scrolling to learn more about what we have to offer!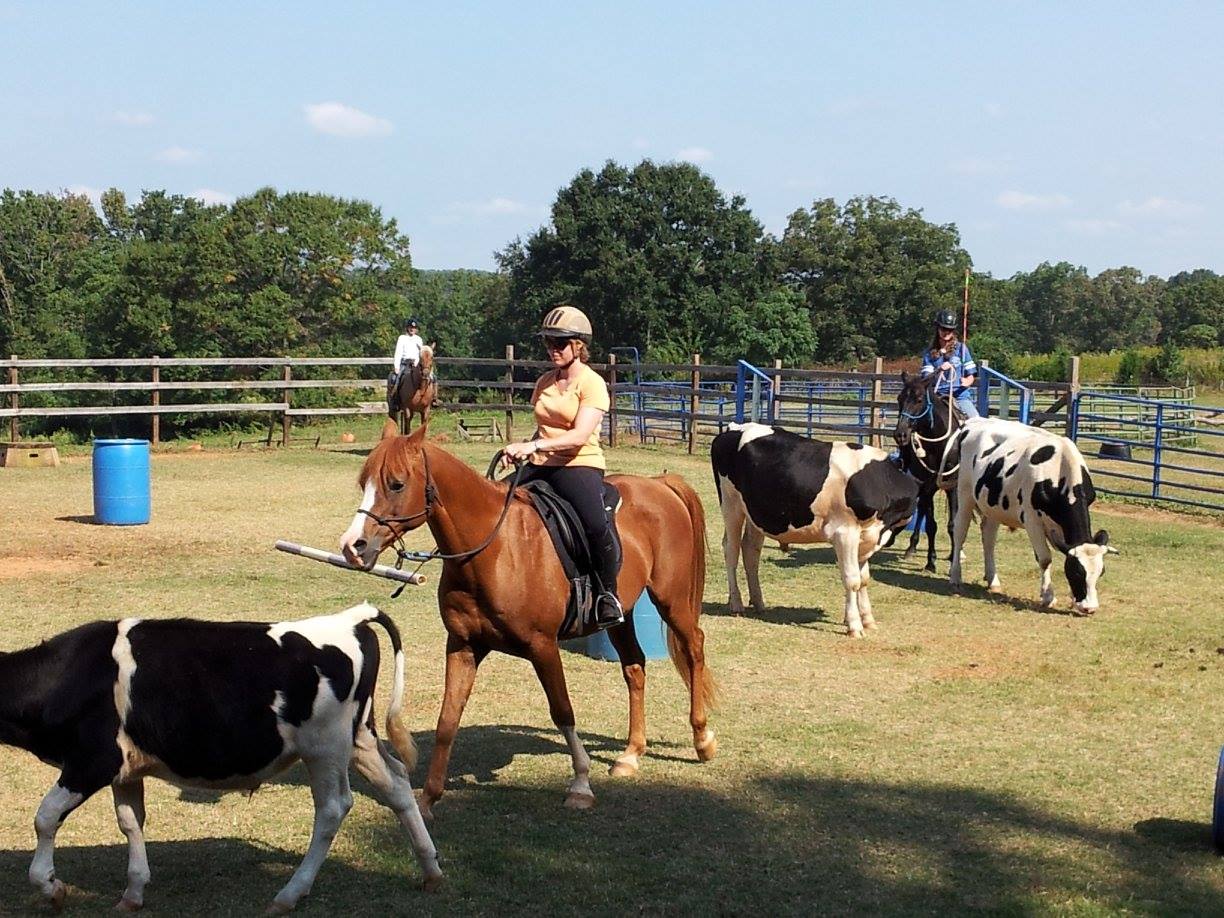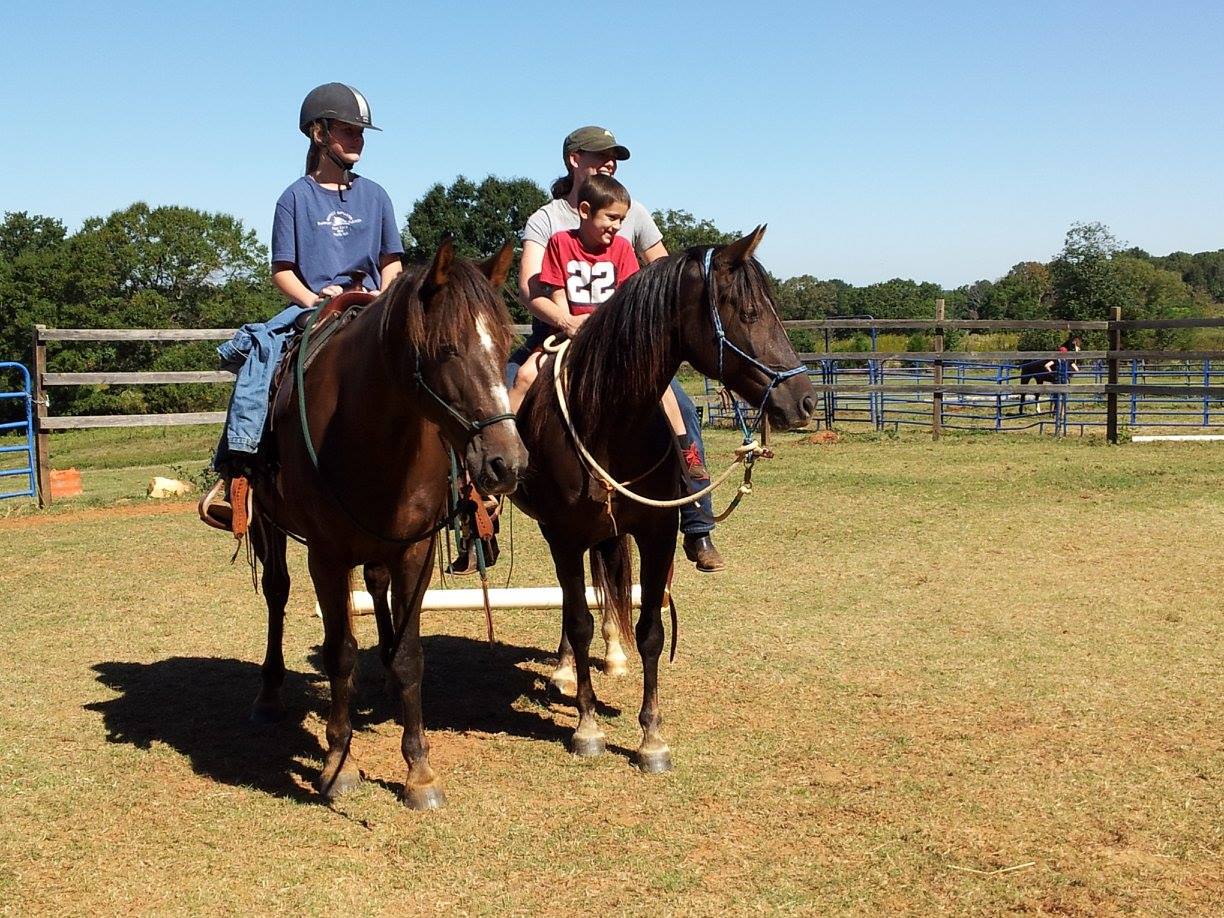 what is natural horsemanship?
Natural Horsemanship was developed through observing the natural behavior of free-roaming horses. We aim to use psychology to build rapport and respect with horses, the same way they establish a pecking order in their herd for safety and comfort, we want to become the herd leader and their icon of safety. Through understanding how horses feel, think, act and play, we are able to use psychology in our training approach. Instead of using fear, force and intimidation, we try to work WITH the nature of the horse, leading to more positive, safe and solid results.
Lesson Rates
Private: $60 per hour
Semi-private (2 people): $45 per hour, per person
Group (3-6 people): $35 per hour, per person
Monthly lesson packages:
purchase 4 lessons ($240) and get one free!!
Traveling Lessons
Private: $75 per hour
Semi-private (2 people): $60 per hour, per person
Group (3-6 people): $45 per hour, per person
Lessons are a great way to increase your individual skills and deepen your relationship with your horse. Whether you're just starting out, learning a new discipline or getting back in the saddle after some time away, we will customize your lesson topics to help you reach your goals. Offering a foundational approach, we teach our students how to understand the nature of horses using a variety of communication strategies that will translate into whatever discipline you choose! Limited private and semi-private lessons are available by appointment at Dark Horse Horsemanship using one of our herd members or yours.
Summer Camp 2019
Riding a horse is one of the most exciting things to do, but learning to understand how horses think, play and act is super thrilling too!! Our horse program is designed to provide a variety of fun horse experiences for campers...from horseback riding to ground skills and the knowledge of a horseman!

Skills will be assessed on the first day to be placed into experienced-based groups. Assessing experience levels ensures that each camper gets the appropriate coaching they need to be safe and improve skills while at camp.

Campers should arrive dressed to ride, in long pants and smooth soled shoes (boots preferred) and bring a bandanna to wear under their helmet. All other riding equipment (including helmets) is provided.




Daily schedule
Campers will be divided into groups based on skills and will rotate through 3 stations:
(1) Horse care class will cover topics such as feeding, nutrition, grooming, saddling, horse anatomy, saddle/bridle parts, breeds, colors, knot tying, horse safety and much more! Fun games will keep things exciting!!
(2) Understanding horses starts on the ground, our ground skills class will focus on safely handling horses by building trust, respect, and communications through natural horsemanship techniques.
(3) Riding classes will cover a variety of riding styles and safety. Campers will be able to experience riding through obstacle courses, bareback, english, western, jumping, games, vaulting basics and more. Campers will learn to control their horses at the walk and trot, and canter for those who are ready. All challenges will be appropriate to the skill level of the rider, and safety and fun will be our key focus!
Dates
June 17-21
June 24-28
July 8-12
July 15-19
July 22-26
July 29-Aug 2
Camp sessions will run from 8:30am - 12pm and/or 1:30pm - 5pm; Monday-Friday. Afternoon sessions will be in the shade to keep riders cool. Each session is limited to 12 participants, so contact us today to sign up and reserve your spot!

Cost
$195 per session (morning or afternoon)
$375 for all day
(8:30am-5pm, campers must bring a sack lunch)
We believe that horses are happiest mentally, emotionally and physically when they live outside with the opportunity to move and graze all day in their natural herd environment. In order to keep them the healthiest and happiest, we offer them the most natural environment that we can by offering pasture board only. We have stalls available for feeding and extra care in the event a horse is sick, injured, or for special circumstance. We are happy to accommodate layovers and those traveling with their equine partners as well. We have limited trailer hookups, as well as outdoor 75'x75' turnout pens. Call us for pricing on our boarding options.
Standard Board
24/7 access to grass pasture and hay as needed
Feed once per day

All horses are brought in to individual stalls for daily feeding to ensure that they receive their appropriate feed ration/supplements and they can be fully checked over

We are happy to include daily supplements (owner provided)
Blanketing in the winter or fly sheets in summer (owner provided)
Hosing off in the summer months as needed
Fly spray as needed (owner provided)
Schedule appointments with and hold horse for Vet and Farrier (owner responsible to pay vet/farrier charges)
Stall rental for non-boarders or overnight travelers
Call for pricing and options
Every horse thinks and reacts to things differently, just like people. Truly understanding the way a horse thinks helps to get to the root of any challenge you or your horse may be facing.
At Darks Horse Horsemanship, we craft individual horse development plans based on the needs of your horse and the goals you have in mind for you and your partner. Our hope is to help create clearer lines of communication between horse and human and to help break down any existing barriers your horse may have. When your horse begins to understand the communication and act like a partner we will start incorporating hands-on portions for you with your horse. Our goal is to hand over the leadership role to you so you can continue to move closer to your goals from home. Call us today to discuss a custom-designed development plan for you and your horse.
Why Lease?
Leasing a horse is an excellent way to "get your feet wet" before making the leap into horse ownership. Leasing enables students to have access to and build a relationship with one horse over time without the full responsibilities that come with true horse ownership.
We have several horses to choose from depending on your level of skill and your goals. Call or email us to discuss our leasing options and we will do our best to provide you with your perfect teacher! Visit Our Team page for a list of the horses we have available for lease. Lease horses are for on-site lease only. Lease-to-own options are available.
Full Lease
Full access to the horse 7 days a week.

Dark Horse Horsemanship (DHH) is responsible for the daily feeding of the horse.

You are responsible for the remainder of horse's needs for the duration of the lease. This can include but is not limited to: vet care, farrier care, dental care etc.

Basic grooming supplies and some tack are provided by DHH. Please inquire for more details.
Partial Lease
Full access to the horse 3 days a week.
DHH is responsible for the daily feeding of the horse.
All vet, farrier and dental care needs are split between the leaser and DHH for the duration of the lease.
Basic grooming supplies and some take are provided by DHH. Please inquire for more details.
Weekly and Daily Lease options are available